Homecoming: Exploring Ethnic and Cultural Identity and Building a Sense of Belonging is an ongoing personal project I started in February 2019. My project is to create a space where questions about ethnic and cultural identity can be discussed. By the end of my project I hope to confront, embrace, and challenge how identities are formed, accepted, and rejected. I plan to do this by revisiting and recreating my childhood memories and using associated items of memory and storytelling. The core themes I wish to emulate from my childhood are the role of family, culture, ancestry, and language to better understand the woman I am today.
Home(coming): Exploring Ethnic and Cultural Identity and Building a Sense of Belonging
In the last four years, I've traveled to different parts of the Caribbean to explore and learn more about my identity, history, family, and ancestors. During the summer of 2021 I traveled to Puerto Rico for the first time since I was a child. I visited my father's childhood home in Loiza, Puerto Rico. Further south of the island I traveled to see my grandfather who lives in a small village in Patillas. By visiting both of these existent/non-existent and changing spaces once inhabited by my family, I was able to document and create meaning behind these physical and metaphorical spaces. This included exploring both of my parent's blend of spiritual practices, such as Espiritismo.
Storytelling holds a rich and deep part in every culture; it serves as a means to not only entertain, but to educate and preserve values. My project will focus on storytelling and folklore to add a new layer of reality while fueling the endless vessel of imagination, mystery, and ignite the senses. I plan to visually recreate these narratives to fully capture the magic, trickery, and emotional essence of my family's story and ancestry.
My art process includes: painting, mix media, fabric, image transfers, unconventional and found objects I grew up with.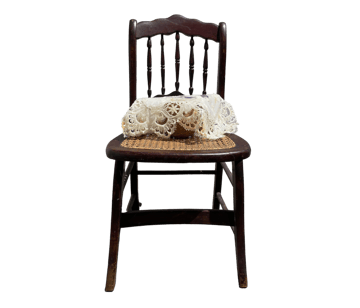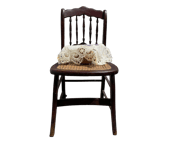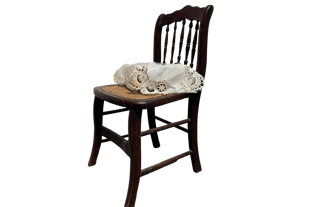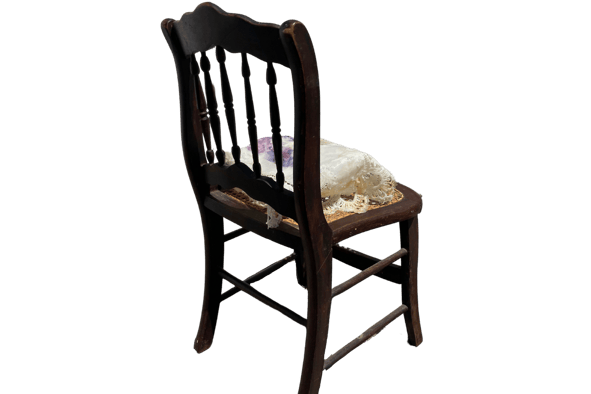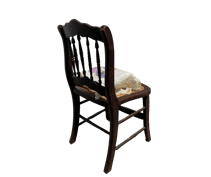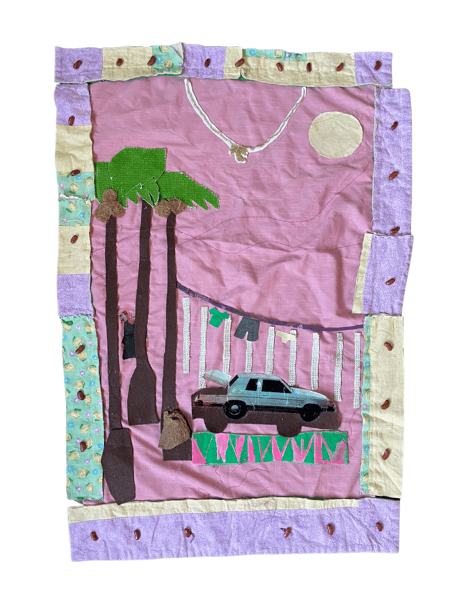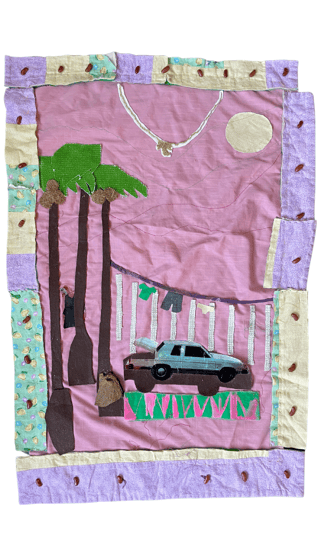 gold chains // cadena de oro
transfer toner image, beans, coconut shell and husk, beads burlap on cotton
2022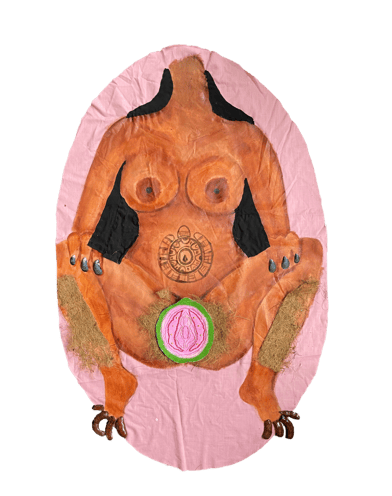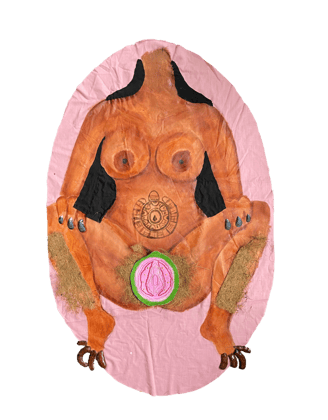 guava mamí // guayaba mamí
acrylic, coconut husk, tamarind, mussel shells on cotton
2022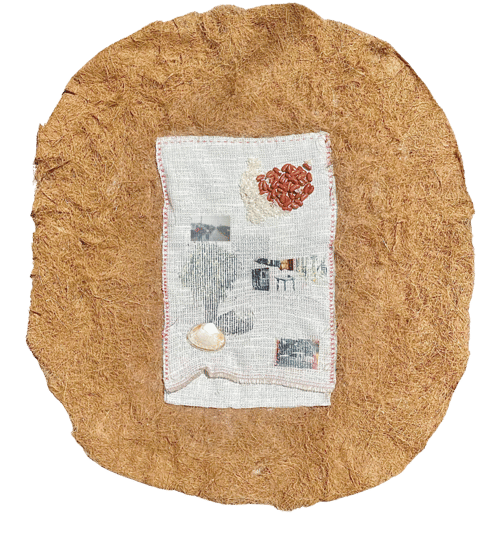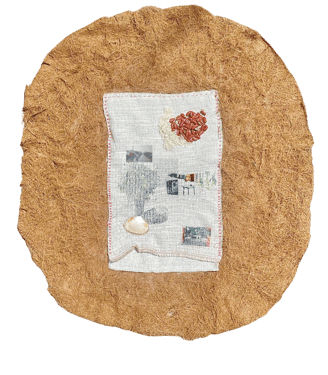 piel de coco
transfer toner image, gel medium, rice, beans, seashell, polyester thread, on burlap and coconut husk.
2022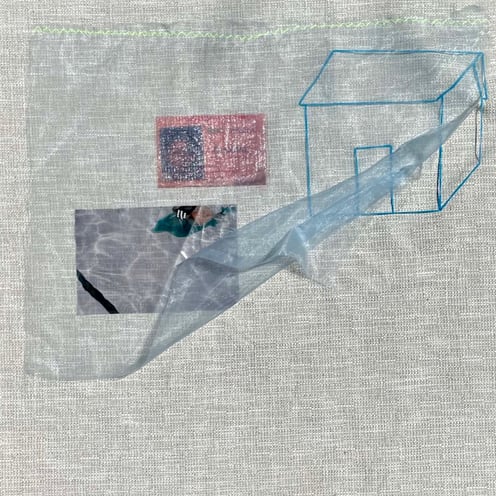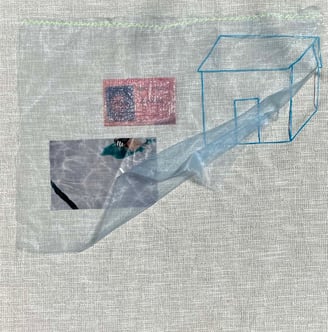 remember my home, call me by my name, Esaú
paint transfer toner image, gel medium, polyester fabric, and thread on burlap
2022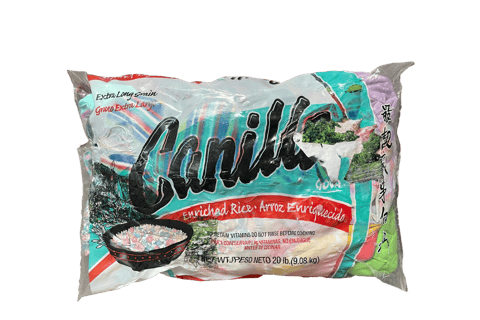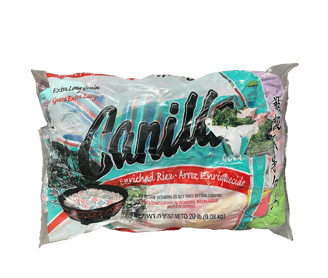 soñando con arroz // dreaming of rice
paint transfer toner image, gel medium, clothing made from cotton, and polyester in plastic rice bag
(2020; 2022)
ocho anos // 8 years
acrylic paint on canvas
2022